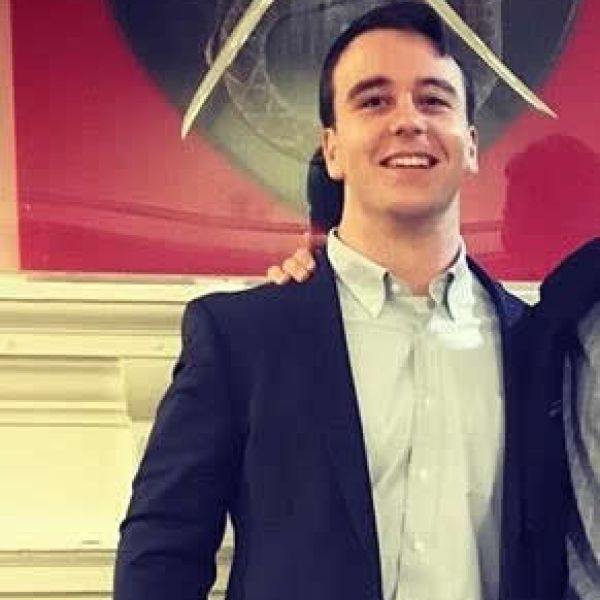 Ryan Partridge
Ryan is a second-year pre-comm student in the College. He is the president of the UVA Lion's Club. We wanted to get to know him a little better, so we asked him a few questions.
How did you first become involved with the Lion's Club?
I discovered Lion's Club my first year at the Fall Activities Fair and could immediately see myself with a future in the club. Upperclassmen in the club like Conner Houlbrooke ('19) and Greg were very welcoming and had an obvious passion for serving the community that attracted me and many others to the club. My first year, I was the club secretary, and this year, I was elected president.
What has been the most rewarding aspect of your community involvements?
The most rewarding aspect of my community involvement is the satisfaction of giving back to a community that gives so much to us. We are lucky to have such a tremendous relationship between the greater Charlottesville community and students here at UVA; traditions like Lighting of the Lawn and Trick-or-Treating on the Lawn don't happen at other schools. Whether it's a local food drive or river clean up, it feels great to make a tangible difference in the community.
How do you expect to be involved in the community in the future? What's your #CommunityCommitment?
The Lion's Club #CommunityCommitment is to create a connection between UVA students and the people of Charlottesville.
How would you encourage others to get involved?
I would encourage others to get involved in their community by pursuing a problem that matters to them. Chances are you can find others that are passionate about the same thing, especially at a place like UVA.
What has been the best class you've taken at UVA?
The best class I've taken at UVA is easily COMM 1800 Making Business Work with Bob Kemp.