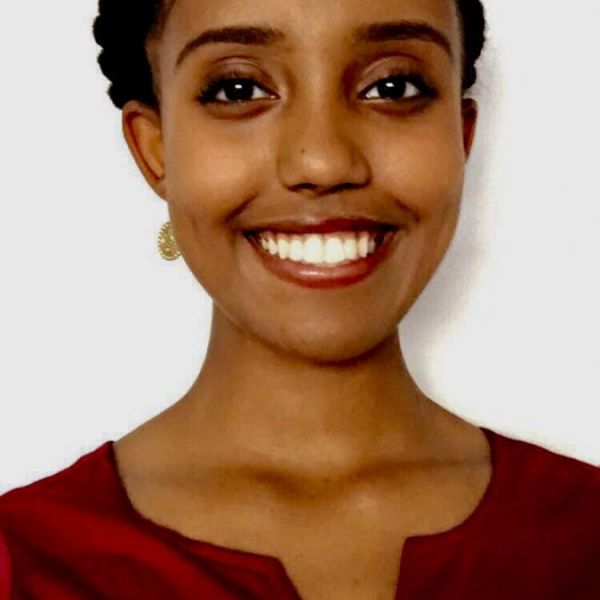 Rebecca Alemayehu
Rebecca Abiy Alemayehu is a rising third-year majoring in Political and Social Thought in the College of Arts & Sciences. Rebecca has worked as both a tutor to her peers at the University and also to local high school students in Charlottesville. Rebecca is also an avisor in the Office of African American Affairs Peer Advising Program.
How did you first get involved?
As a first-year, I casually tutored some friends in Italian. I later found a tutoring job through a tutoring company called Wyzant and began tutoring local high school students in Spanish. At the end of my second-year, I had two students that I was tutoring, each of them attending different Charlottesville/Albemarle County schools. I now tutor current students at UVA through Academic Affairs in both Spanish and Italian.
What inspires your community engagement work?
There have been countless teachers, professors, and mentors who have invested in my education and also in me as an individual. Their encouragement has been so influential in making me more confident in my abilities and resilient through hardships that occur during the learning process. I've learned that not all students know what it's like to have people like that, so tutoring has been a way for me to be that person for peers and other students.
What is your favorite memory from your community involvements?
I love it when students have that "aha" moment when they finally understand something that challenged them. While students' mastery of grammar is fun, it is even more rewarding to witness students self-correct and express themselves more confidently in a language they thought was hard.
How do you plan to be involved in the future?
I want to work with America Reads and tutor Charlottesville students over the next two years at UVA. My long-time goal has always been to support students with limited resources and family support.
How would you encourage others to get involved?
My involvement with the Ethiopian Eritrean Student Association and OAAA Peer Advisor program would allow me to get other friends and students to consistently tutor.
What has been your favorite class at UVA?
PLIR 3310 Ethics and Human Rights in World Politics. This class was one of my favorites because I would leave class feeling a range of emotions. We learn a lot that was applicable in fields other than politics, such as leadership. I left every class seeing current events through a more insightful lens. Professor Smith assigned us a really flexible project that I used to learn about the Rwandan genocide which I'd never learned about in high school. This project helped me recognize the implications of being a bystander.