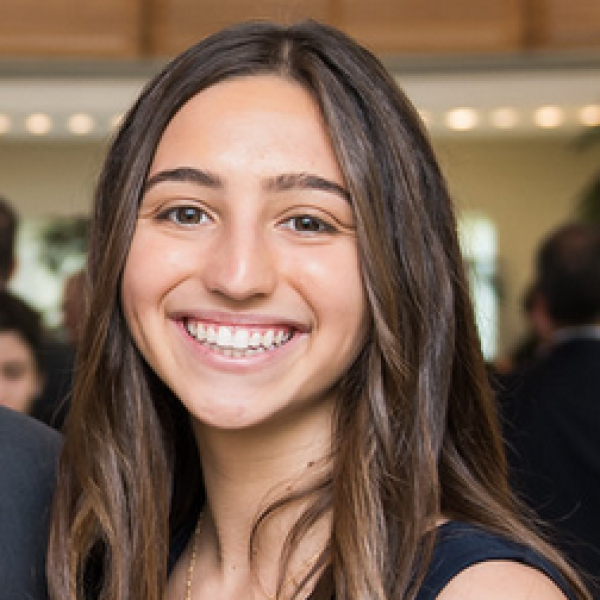 Rachel Newman
Rachel Newman is a fourth-year in the School of Engineering, majoring in biomedical engineering. She is the head program director for the Madison House recreational therapy program. Through the recreational therapy program, volunteers interact with individuals with physical or mental disabilities, helping others learn and develop essential life skills.
How did you first get involved?
It's always been really important to me to give back to my community. I love being able to provide services to organizations and people in need, and I value the experiences I gain through volunteering.
What has been most rewarding?
For my first three years of college, I mainly volunteered with the Special Olympics site of our recreational therapy cohort. Getting to watch the happiness our athletes experience when they succeed on the field and court has to be the most rewarding part of my volunteer experiences.
How do you expect to be involved in the community in the future?
I hope to be involved in volunteer work in similar ways in the future. I'm very fortunate to have no physical limitations, and I hope to continue to empower individuals who may have physical disabilities achieve their goals.
How would you encourage others to get involved?
I would say to find something that you're passionate about. Every time I volunteer, I have so much fun because I truly love the causes that I involve myself with. I would encourage everyone to check out recreational therapy at Madison House. We have such a wide range of sites at which to volunteer, that there's definitely something for everyone.
If you could do one thing to make the world a better place, what would it be?
Honestly, just continue volunteering. Nothing in life is perfect, but every time I volunteer, I know that I'm making the world a better place.
Where is your favourite place to eat on the Corner?
Boylan Heights, because of their sweet potato fries.