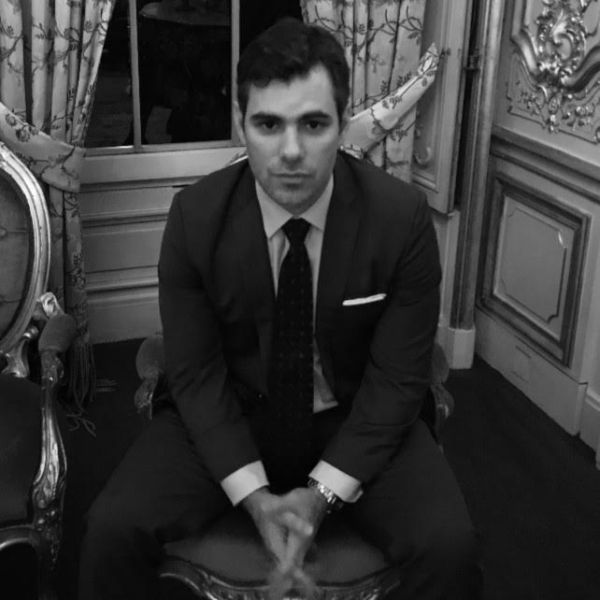 Mike Haas
G. Michael Haas is a second-year in the College of Arts & Sciences planning on majoring in physics. He is involved in UVA Student Veterans of America as vice president and College Council. After UVA, Michael hopes to continue to serve in the military and is considering public service out of uniform.
What led you to your service work?
Service at UVA has been an extension of my time spent in the military. At first, I was looking for ways to be useful to my peers. Volunteering for small tasks led to greater responsibility and leadership roles. It has been an organic process based on the familiarity of putting the mission and your teammates first.
How were you involved with the opening of the new Veterans Student Center?
Again, the process was organic. As SVA Vice President, I was asked to represent student veterans on Grounds in both the planning and opening stages. The goal was to create a space where veterans and students feel welcome.
What has been the most rewarding aspect that comes with your community involvements?
The most rewarding aspect is being able to affect change, regardless of the scope. The Afghan Refugee drive started with a phone call after seeing the news. We felt powerless about the events happening in the world until we decided to take action. Having the ability to turn despair and frustration into action is a gift. I am grateful for these kinds of opportunities.
How has the COVID-19 pandemic affected your involvements? Has your definition of service remained the same?
The COVID-19 pandemic isolated many students, especially non-traditional and veteran students. It was important to let veterans know that they were not forgotten and that a community existed, even if it was online. While my definition of service remained the same, I was forced to find new ways and avenues to remain involved.
How would you encourage others to get involved?
Figure out what you are passionate about or where you see a need and resolve yourself to take action. Many times, there are groups or avenues that already exist and taking steps will help you to find those outlets. Other times, the path is not clear, but it is trial-and-error through action that will ultimately prove rewarding.
What has been the greatest class you have taken at UVA?
Misinformation/Disinformation Forum with Professor Vaihadthan and Professor Alvarado.
What is your favorite UVA tradition?
Painting of Beta Bridge; graffiti meets freedom of speech.
If you could do one thing to make the world a better place, what would it be?
I am an advocate of freedom of speech; I would ensure that all people, of all nations, have and are free to exercise this right.