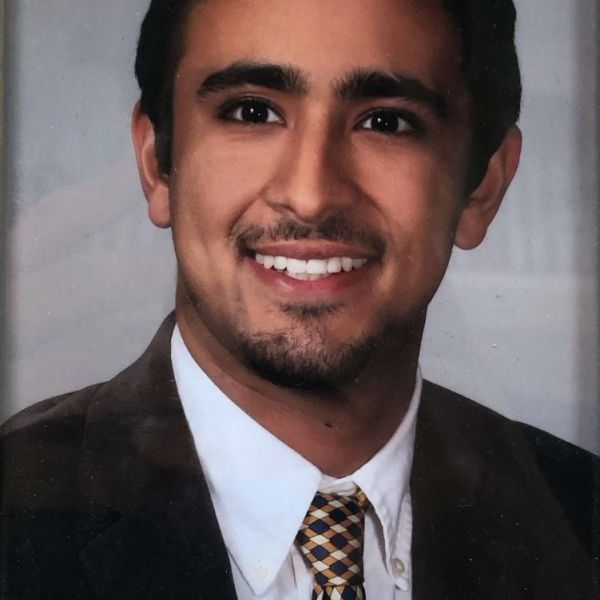 Maxwell Madani
Maxwell Madani is a fourth-year studying Cognitive Science in the College of Arts & Sciences. He is the Madison House Program Director and Programming Intern at Computers4Kids, social chair for the Persian Cultural Society, and president of the Neuroscience Enthusiasts Club. Maxwell also works as a medical scribe in the Emergency Department and conducts research with Dr. Xiaowei Lu in the UVA Cellular Biology department.
How did you first get involved?
Since high school, I volunteered at my local hospitals restocking supplies and interacting with patients. In my third year, I sought to give back to the community in other ways. I began working as the Program Director for Computers4Kids and found a non-profit organization with a mission I am truly passionate about. They seek to provide students with free and reduced lunch access to expensive technology and encourage them to start STEAM-oriented projects. I love working on cool projects with the smart and unique students that come to the Computers4Kids site.
What has been most rewarding?
I have developed a strong bond with a high school student I mentor at Computers4Kids. We've worked on several fun projects like making a DIY table-saw and building a house on Sketch-up. It's so rewarding to see his enthusiasm for these projects and seeing him improve his architectural skills with each session.
How do you plan to be involved in the community in the future?
I coached a U9 soccer team for two years in high school; I would love to start coaching soccer again. Coaching allows you to pass on your love and knowledge about a sport to your players. Once I graduate, I'll apply to be a coach again for a youth soccer team again.
How would you encourage others to get involved?
Volunteer for activities that you are passionate about! Time flies when you're having fun, so why not teach your interests to others for free! You are still making an impact in people's lives by teaching something, so do your part and share your passions with the community!
What is your favorite UVA tradition?
Lighting of the Lawn is by far my favorite UVA tradition. Christmas is special in my family, as it is a time to spread love and joy. This event brings the UVA community together for a joyful display of Christmas cheer and celebration. Watching the light show on the Lawn in the sea of UVA students will be one of my favorite memories of UVA.
If you could do one thing to make the world a better place, what would it be?
Given the current situation of the world, I think everyone can make a better place by doing their part and staying at home during the quarantine. Although COVID-19 has a much lower chance of being fatal for young adults, you can unknowingly transmit the disease to more high-risk patients. So, use this time for self-reflection, learn a new skill, stay mentally and physically active, etc. Stay home and stay safe!