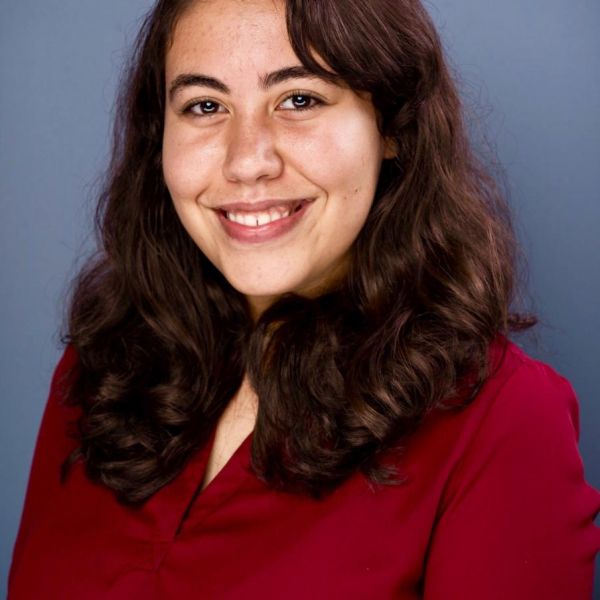 Lobna Raya
Lobna Raya is a fourth-year in the College, majoring in Religious Studies with a concentration in Islamic studies and minoring in Bioethics. Some of Lobna's involvements include Alternative Spring Break (ASB), the Ronald McDonald House, and the Islamic Society of Central Virginia (ISCV). Through ASB, Lobna visited Pensacola, Fla., where she helped build houses with Habitat for Humanity. She also helped organize meals and bake at the Ronald McDonald House and volunteers on Sundays at the ISCV teaching Arabic to a class of nine-year-old students.
How did you first get involved?
Overall, I wanted to learn more about my community and form friendships with individuals who are interested in service work and individuals who come from a background different than my own. I love volunteering at the Ronald McDonald house because I was able to meet and get to know the families staying there. In addition, I always loved going to Sunday school as a child, so when I heard that volunteer teachers were needed at the ISCV, I made sure to take part in the organization!
What has been most rewarding?
Meeting wonderful people! Also, learning more about how to get involved in my community has given me the drive to seek out other opportunities to get involved. Volunteering has also shown me what I am capable of adding to my community!
How do you expect to be involved in the community in the future?
Because I am graduating this semester, I will be leaving Charlottesville, but I intend on continuing my work as a volunteer by getting involved with organizations like the Ronald McDonald House and Habitat for Humanity wherever I end up! I would also love to continue teaching children since it's been such a rewarding experience.
How would you encourage others to get involved?
Find a cause that you're passionate about and ask about ways to help! I think it's easy for some to underestimate the importance of volunteering – but don't! Organizations always need help, so speak to others about their volunteer experience and always look for opportunities. Many places are happy to have volunteers – just ask!
What has been your favorite class at UVA?
I have a lot of favorites, but one of my absolute favorites has been PAVS 4500: The Doctor. We read so much stimulating literature about the ways in which patients of various backgrounds deal with disease and illness. A lot of the literature we covered also referred to the doctor's side of the picture, highlighting the everyday life and experiences that doctors go through.
What is your favourite UVA tradition?
Lighting of the Lawn (LOTL)! Christmas is my favorite time of the year, and I think LOTL does a great job of celebrating it while also bringing together the entire community to enjoy a few good songs and have a great time!
If you could do one thing to make the world a better place, what would it be?
If I had the ability to bring one universal change into effect right now, I would create access to education for all. I believe education is one of the most important forms of empowerment that everyone deserves to experience, and it has the ability to eradicate the many social injustices that take place in our world today.