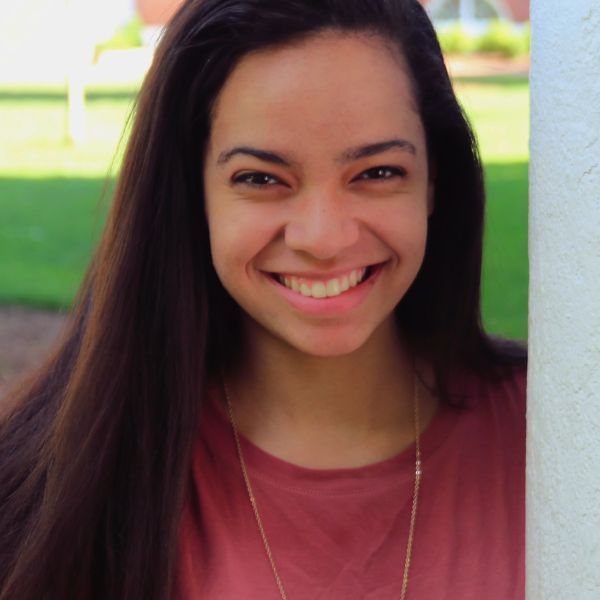 Jessica Harris
Jessica Harris is a second-year in the College pursuing studies in arts administration, youth and social innovation, and drama. She is the founder of Empowered Players, a 501(c)3 nonprofit youth theater based in Fluvanna County. In addition, Jessica is on the executive board and teaches with Kids Acting Out, a volunteer after-school theater program. She also participates in various mentorship and volunteer arts programs.
How did you get involved?
As a kid growing up in Fluvanna, I was blessed with constant involvement in artistic or theatrical opportunities. I experienced firsthand the benefits the arts provide students, but I soon realized there were not many artistic opportunities for kids in my county. After much research and training, I decided to form an organization, Empowered Players, to provide affordable, quality arts access to students in Fluvanna! We've been around for over two years now and have served over 100 students. My involvement with volunteering stems from my desire to share my passions, such as theater, with others, and I'm so grateful to have been able to do that in all areas of my service work.
What has been most rewarding about your community involvements?
I think the most rewarding aspect from both on- and off-Grounds volunteering has been getting to know the individuals with whom I work and serve alongside. I have learned so much from students here at UVA and my younger students, and I am humbled to be able to share what I have learned with others, as well.
How do you expect to be involved in the community in the future? What's your #CommunityCommitment?
My #CommunityCommitment is to deepen my engagement with the community in any capacity! As a student who grew up in the area, I always look for ways to forge connections between the University and local areas. Toward that end, I will be expanding Empowered Players programming and finding ways to grow as an educator and leader. I want to learn more about how I can best serve others.
How would you encourage others to get involved?
Find what truly makes you passionate. The best and most meaningful service comes when we share our joy with others. Utilize all the awesome resources at UVA (websites, advisors, etc.) to find out about opportunities that make you excited and pursue them. And, have faith in your ability to make a difference!
What has been the greatest class you have taken at UVA?
The greatest class I've taken at UVA was "So You Want to Change the World: Foundations of Community Engagement" in the Curry School. The course material was incredibly interesting and applicable to our daily lives and laid a lot of groundwork for effective engagement with youth, especially in the Charlottesville community. Plus Professor Melissa Levy is incredible!
What is your favourite UVA tradition?
My favorite UVA tradition is grabbing lunch with friends on the Lawn. Nothing beats friends, food, and the outdoors!