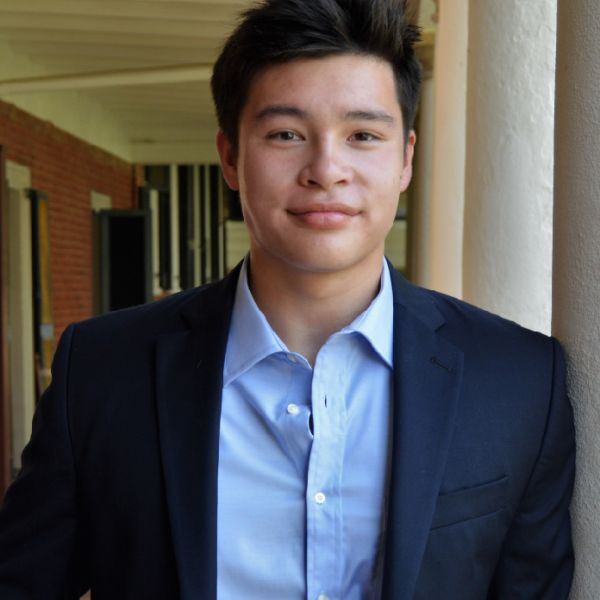 Isaiah Woo
Isaiah Woo is a fourth-year student in the School of Engineering majoring in mechanical engineering. Isaiah volunteers at the Virginia Discovery Museum as a gallery assistant, where he interacts with children ages 2-10 and helps facilitate creative, active learning. The Virginia Discovery Museum specializes in the development of motor skills, critical thinking, and cooperative play.
What led you to your service work?
I've been involved throughout my time at UVA with Madison House as a volunteer and program director. I believe community involvement is a key part of the college experience, as it helps students understand the larger picture they are involved in and fosters goodwill between the University and Charlotesville community.
What has been the most rewarding aspect that comes with your community involvements?
It's awesome to watch kids who frequent the museum grow and learn new skills. I've gotten to know quite a few of them and love when they come in and are super excited to see me. I've also seen them learn and apply engineering skills, and I like to think I'm helping develop the next generation of engineers.
How has the COVID-19 pandemic affected your involvements? Has your definition of service remained the same?
Thankfully, the pandemic has not greatly affected the museum, which is open Monday-Saturday, masks are required. The museum also takes extra precautions by thoroughly sanitizing every toy at the end of the day.
How would you encourage others to get involved?
Madison House has hundreds of volunteering opportunities, and I can guarantee there is at least one that aligns with your own personal interests. Volunteering has been one of the most gratifying experiences in my time at UVA.
What has been the greatest class you have taken at UVA?
As an engineering student, I haven't taken a lot of classes outside of my major, but I did take a Child Psychology course during my first year. It was interesting to think about how the developmental stages I was learning about were reflected in my own life experiences. It was a great thought experiment into how my sense of self and morality are still developing and the path they will take.
What is your favorite UVA tradition?
My favorite UVA tradition is definitely the snowball fight on the Lawn on the first snow of the year. My friends and I play snow football and enjoy the time off school.
If you could do one thing to make the world a better place, what would it be?
In order to make the world a better place, I aim to make high quality education accessible, free, and required for all peoples across the globe. This starts with increasing teacher's salaries and building more schools and transportation systems. I believe an educated population is exponentially more capable of making responsible decisions and driving cultures, societies, and technologies forward.