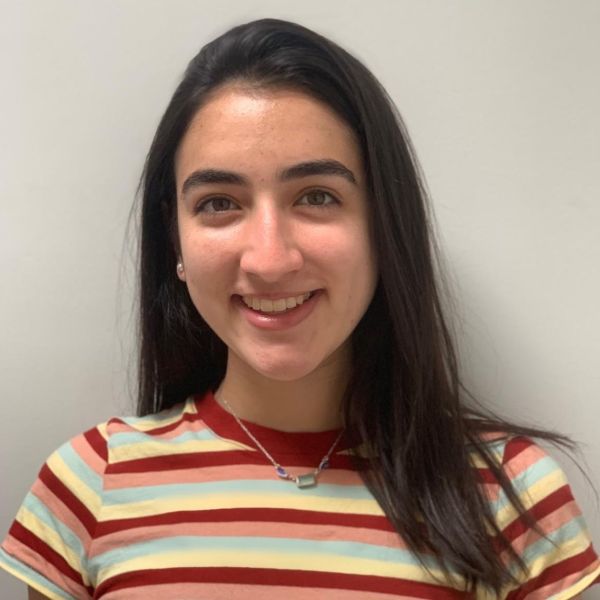 Hannah Zaveri
Hannah Zaveri is a third-year majoring in Global Public Health and Sociology. Hannah serves as the Habitat for Humanity UVA (HUVA) Youth Leadership Team Coordinator, through which she works with high school students passionate about affordable housing. She also volunteers at UVA Children's Hospital through Madison House Medical Services and is on the Peer Health Educator (PHE) leadership team. As a PHE, she recently co-organized the 30th Annual Fourth Year 5K (4Y5K), whose proceeds go to the Leslie Baltz Art Study Fund.
What led you to your service work?
Growing up in Zimbabwe, I quickly learned the importance of giving back to my community when volunteering in under-resourced orphanages and hospitals. At UVA, I engage in service work that improves health and prioritizes equity. I now appreciate the chance to positively impact youth and young adults within the Charlottesville community by volunteering with Habitat for Humanity, UVA Children's Hospital, and Peer Health Educators.
What has been the most rewarding aspect that comes with your community involvements?
The most rewarding aspect of my service work at UVA is connecting and giving back to the Charlottesville community. I also enjoy meeting so many incredible people within the Charlottesville community through my volunteer work! In particular, I was pleasantly surprised by how the community stepped up to support this year's 4Y5K.
How has the COVID-19 pandemic affected your involvements? Has your definition of service remained the same?
Service amidst the COVID-19 pandemic might look different, but my definition of service has not changed. Across all my involvements last year, I got creative and made the most of virtual service. While virtual service is not quite as hands-on, we still had a significant positive impact while keeping everyone safe!
How would you encourage others to get involved?
I, of course, invite everyone to join HUVA and PHE, but service comes in all shapes and sizes at UVA, so I encourage you to get involved in ways that bring you the most joy! There's no better way than service to meet cool people and connect with the Charlottesville and UVA community.
What has been the greatest class you have taken at UVA?
I absolutely loved Medical Anthropology! This class made me wish I was an Anthropology major. The course provided valuable insight into the relationship between culture and health, which was especially pertinent to learn during a global pandemic.
What is your favorite thing about the Fourth Year 5K?
It's incredible how the community comes together! So many small businesses contribute to the 5K, and many Charlottesville community members run the race each year. The 5K is a very special community effort.
If you could do one thing to make the world a better place, what would it be?
If I could do one thing to make the world a better place, I would guarantee quality and affordable healthcare for everyone.