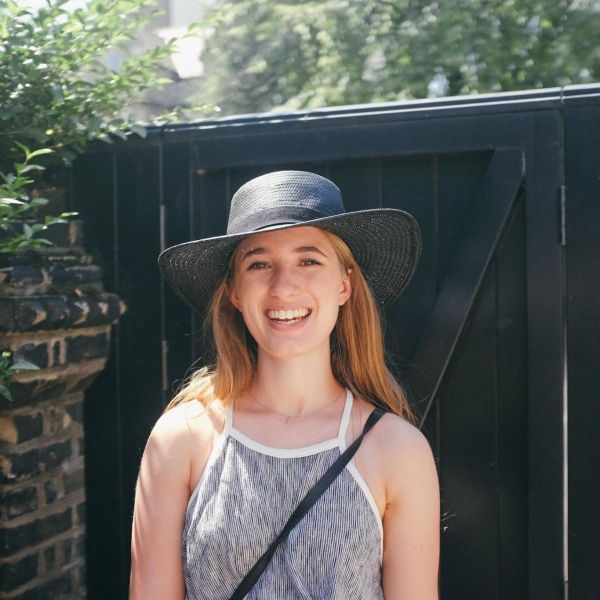 Avital Balwit
Avital Balwit is a second-year in the College of Arts & Sciences majoring in Political and Social Thought and a student member on the Madison House Board of Directors.
How did you first get involved?
I started volunteering my freshman year of high school. My parents must have taken me with them to various volunteer activities before then, but it was only then that I was mature enough to see the value of it for myself and to make it happen on my own. There were so many options of how to give back, so I worked with a bunch of different initiatives ranging from a homeless shelter to a woman's shelter, affordable housing activism to a youth-led anti-human trafficking initiative. My last two years of high school, I volunteered at youth prisons doing tutoring and recreational activities, and I found it really meaningful as it was a community I knew little about and that is often underserved by volunteer work. When I came to UVA, I wanted to continue that work, so I joined the Madison House program Behind the Bars for my first year. At the end of the year, I saw the opportunity to join the Madison House Board, and since I had such a good experience with that program and wanted to support the organization that made it possible, I applied.
What has been most rewarding?
Every volunteering experience has been profoundly educational. Yes, you are trying to render some service, but you are also always receiving one (and one that is likely more valuable), whether it is having your problems put in perspective, opening your eyes to a different world experience, or forming a genuine connection with the wonderful people you are meeting.
What's your #CommunityCommitment this year?
I will continue in my role with Madison House. Being on the Board is a very different side of things than volunteering with a program. Now my work is mostly concerned with fundraising, problem solving around securing transportation, recruiting for leadership roles within Madison House, and more of the administrative work that helps the programs get funded and run smoothly. I am hoping to join a program in the fall alongside my work on the Board, because although I value this work, I do miss the more direct community interaction.
How would you encourage others to get involved?
I (as you probably could guess) would encourage them to check out Madison House. We have 24 different programs, which means there really is something for everyone. Want to hang out with animals? You can do that! Want to teach English? You can do that! Want to learn how to do your own taxes and then help others do theirs? We've got that! Also, most people don't know that you can start your own program. If you have an idea for something Madison House does not offer, reach out to us – we added one last year and this year for just that reason!
What has been the greatest class you have taken at UVA?
Either Marx or Origins of Contemporary Thought – both wild rides, but well worth it. They are wide-ranging and challenging classes that taught me a lot about the intellectual tradition that shapes our current worldview.
If you could do one thing to make the world a better place, what would it be?
I'm going with a tie because we've got a lot of big problems to solve. I would stop and reverse the damaging effects of climate change or ensure that every country offered a well-run, universal healthcare system that made it so every person could receive quality care regardless of their means. Both of these issues are going to take a lot of communal effort, but I think we have enough bright, motivated, and compassionate people to make them a reality in my lifetime.