Girl Scouts - role model to local girls!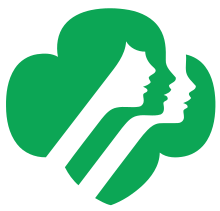 Organization Name
Girl Scouts of Virginia Skyline
Contact Name
Diane Benham
In Girl Scouting, girls work and play together in an all girl environment where they discover themselves, learn new skills, connect with others in their community and develop leadership skills that last a lifetime by taking action to improve their worlds. Children are young for such a short time - be an active part of a local child's life!
Being a GS leader is FUN and you will receive the training and support you need. Plus priceless rewards! The more adults step forward to volunteer, the more girls will get the chance to be a Girl Scout.
Anyone can volunteer – moms, dads, grandparents, recent grads, lawyers, health professionals and rocket scientists! Share your talents and passions. Everyone can be a Girl Scout volunteer, no matter how much time you have or your level of Girl Scout expertise. I love the outdoors, but others love STEM, financial literacy, life skills -- what would you like to share?