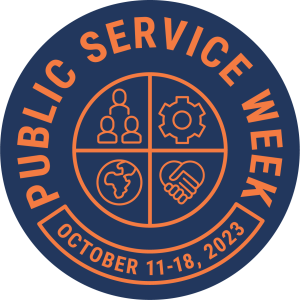 Public Service Week, October 11-18, 2023, is a time to highlight the contributions of UVA students, staff, and faculty to public service, outreach, community-engaged teaching, public impact research, and the pursuit of careers in public service, all at the heart of the University's "great and good" mission.
Public service takes many forms across the university. If you or your group engage in public service and want to host an event to share and celebrate your progress, invite new participants, spark discussions, or support day-of service work, please be in touch! Funding is available for student-led events. 
Fill out an Event Submission Form or contact the Office for Academic Outreach for more information on how to get involved.